Inside the Fellows Studio
Don't miss this engaging conversation done in the style of "Inside the Actor's Studio" with some of the region's newest fellows.
Thursday, January 31 | 4:15 PM - 5:15 PM
Mark Tawara, FSMPS, CPSM, Hon. AIA
Principal/ Owner, Manageability, LLC (Hawaii)
Mark's trajectory: forsaking a career as a disc jockey he took a marketing coordinator position and rose through the ranks, eventually culminating as chief operating officer for one of Hawaii's largest engineering firms. The ultimate entrepreneur, today he owns and manages a number of startups.
Guests in the "Hot Seat"
Craig S. Galati, AIA, FSMPS, CPSM
Principal | LG Architects, Inc. (LGA)
Craig's path led him from architect to firm leader at the age of 30 and ultimately to become a champion for marketing's powerful role in an architectural practice. His practice extends marketing through the project process, building relationships across stakeholders and shaping meaningful narratives that facilitate design understanding.
Myrna Wagner, FSMPS, CPSM
Vice President Business Development | Swinerton
Myrna's path: a vacation to California from her native New York led her to project engineering and project management roles for a construction firm. Showing a talent for marketing and business development Myrna was coerced into setting up a marketing department and hasn't looked back.
Alethea O'Dell, FSMPS, CPSM
Chief Marketing Officer | Northland Controls
Alethea's journey: at an early age working with battered women inspired an interest in writing and storytelling. This led to journalism and marketing communications. Having worked in high tech, professional engineering, and branding (her own firm), she sits in the C-Suite for a global security systems integrator and managed services firm.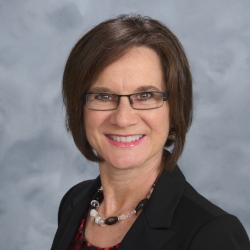 Theresa "Terry" Casey, FSMPS, CPCC
Founder | On Target Marketing & Communications
Terry's journey: from her first job in purchasing for a large insurance company, she moved into a marketing for one of the largest AEC firms and then onto a large legal organization. Currently, Terry is doing what she loves, bi-coastally.